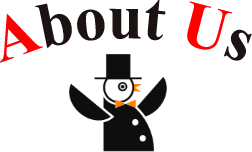 M

essage

J

apanese

L

unch


MOTTO
It is not Japanese if you do not enjoy learning it!

We provide lessons where busy people such as business people and homemakers will acquire Japanese effectively and enjoyably in the limited time available!
Both students and teachers enjoy lessons!

It is not Japanese if you cannot speak it!

Regardless of the degree of difficulty, "practical Japanese," which is based on a real-life situation, will be given priority in our lessons!

It is not Japanese if you cannot keep learning it!

Curriculum, materials, and instructors are adaptable according to the students so that they can keep motivated!
Easy! Quick! Fun!

Japanese Lunch was founded in 1989 as a company that provides students with Japanese, "easy! quick! and fun!" to learn. Our fundamental principle is to help students to acquire Japanese which is relevant to each of them.
Race against the clock— "Time is money"

Busy people such as business professionals have limited time to spare for learning Japanese.
To make students use what they have learned, the lesson content should be practical and relevant to each of them.
To cope with this, we will provide services (= teachers, curriculum, materials) customized for each customer (=student), which will give our customers satisfaction (= progress in learning).

To keep students "motivated", our lessons are participative where students can learn actively, not passively. To make it happen, we always try to improve our materials and training for our instructors to cope with each student's needs.

P

rofile
Company name

Japanese Lunch Co., Ltd.
Establishment

1989
President

Hitomi Hirayama
Address

25-12-206, Kamiyama-cho, Shibuya-ku, Tokyo 150-0047
TEL

03-3460-4620
FAX

03-3460-4401
e-mail

inquiry@japaneselunch.com
※We are not able to issue student visas